All Design Phases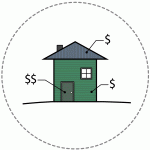 Shop for the best deal
With a final drawing set in place, the project can now receive a final construction estimate. Unless a contractor has been previously selected, an informational project packet is developed and distributed to several builders. Time is provided for questions and supplemental information to ensure that the responses are accurate. Once all bids have been collected, they are adjusted to provide an equal comparison. A contractor is selected by the client and a final price and contract is negotiated.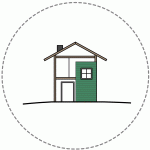 sticks and stones (and concrete)
This final phase ensures that the information communicated on the drawings makes its way to the site. Frequent site visits and communication with the builder monitor the progress from excavation to final punch list. On-site decisions are regularly made to ensure that a project stays on schedule and under budget. Although unforeseen issues will always arise, clear communication and quick responses ensure that disruptions are minimized and the design intent is maintained.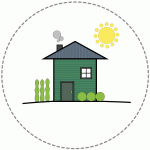 Hire the movers
The previous phase concludes with a punch list developed by both the designer and client. All boxes have now been checked and the client can be confident that the project has met their goals and is ready for occupation. All necessary permits are closed, and the keys are officially handed over to the new owner. All phases are complete. It is our goal that this moment is the result of an enjoyable process that results in a unique and personalized product exceeding a client's expectations.
other services